Cradled amongst the Magnificent Sahyadri ranges, Ratnagiri is famous in the world for its delicious Alphonso mangoes. Having 167 km of long sea stretch, many waterfalls, and small rivers, this land is known for its traditional, peaceful yet beautiful lifestyle. Mangoes, cashews, and their products are shopping goals for tourists. Ratnagiri district offers the most varied tourist destinations such as beautiful beaches, misty mountains, historic temples, and forts.
Famous beaches of Ratnagiri
Mandvi beach is the most loved beach by all kinds of people, providing an excellent view of Ratnadurg. It has a 'Gateway of Ratnagiri', a sloped roof with decent artwork. Ganpatipule beach has records that some people visit it every year without fail for its love. It provides a stunning view at sunset with a 6 km long stretch of beach and a Swayambhu Ganesh Mandir on its shore. Ganeshghule beach is another attractive beach which is covered with mountains from 2 sides. Indian Caribbean beach offers an amazing view, however, swimming is not advisable considering its rocky structure. Aare Ware beach, Bhatye beach, Pawas beach, Kunkeshwsr beach, Devgad beach, Pander Samudra are some nice beaches around Ratnagiri.
Famous forts of Ratnagiri
Jaigad, a protected monument now, built-in 13 acres in the 16th century, is a fort of victory as the name suggests. Believed to be built by Bijapur residents, Kanhoji Angre, commander in chief of Marathas, won it and then developed it as Jaigad harbor in Maratha Empire. Set at the creek, where the Shastri river meets the Arabian sea, Jaigad offers a spectacular view of the bay and surroundings. Ratnadurg fort is another masterpiece as it is built with a structure in the form of a horseshoe. Surrounded by 3 sides, it is spread over 120 acres, owned by Marathas for a long time before Mughals took it over.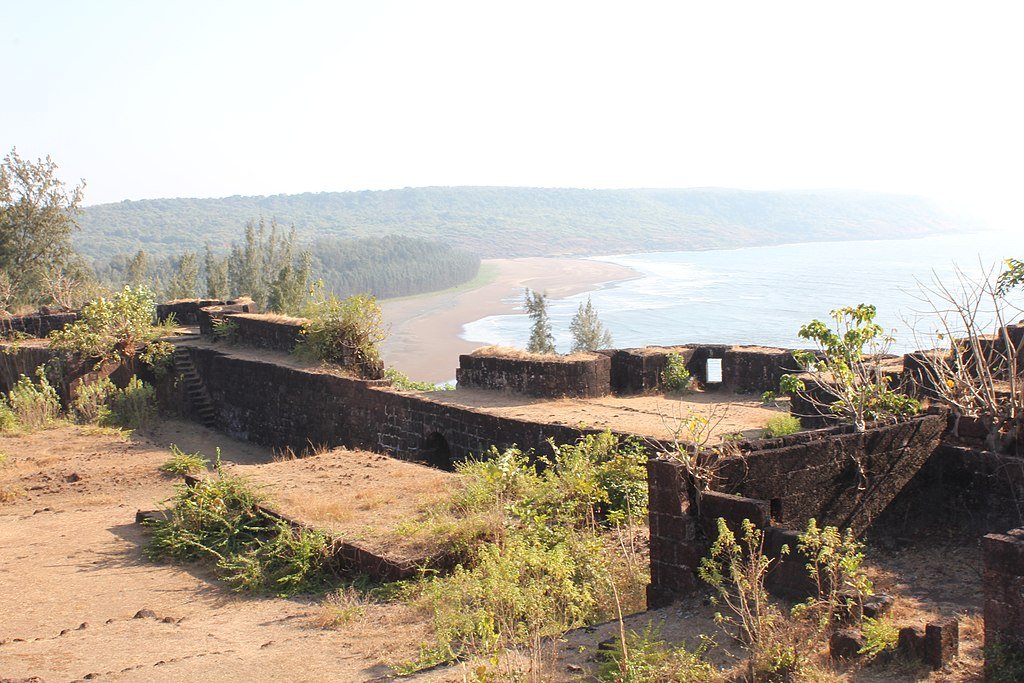 Famous temples of Ratnagiri
Swayambhu Ganesh Mandir, set at a beautiful seashore, has a heritage of 400 years and it is one of the most important pilgrimage sites for people in India. Parshuram temple in Chiplun is another sacred place, as he is considered as the sixth incarnation of Lord Vishnu. Shiva temple at Velneshwar is slightly away from the city, however, the surrounding and big banyan trees give it a pure sacred feel. Jai Vinayak temple at Jaigad, and Pawas, where Swami Swaroopanand took his samadhi are another popular Jaigad lighthouse by devotees. 800 years old Shri Kanakaditya Temple, located 40 km from Ratnagiri city, is one of the very few Sun temples in India.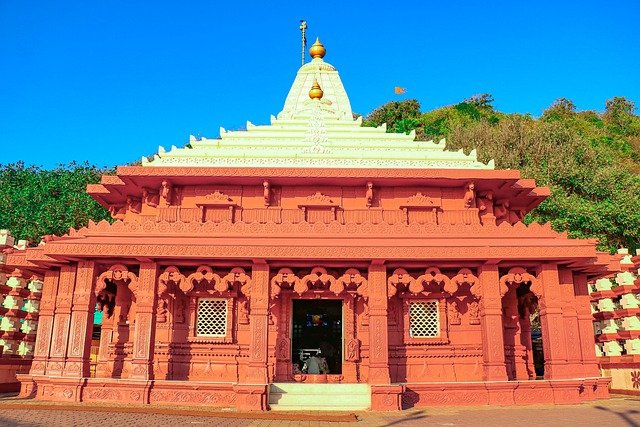 Other sightseeing places around Ratnagiri
There are some incredible museums in the district that a travel enthusiast should not ever miss. Prachin Konkan Museum is an open-air museum that provides the idea of a traditional Konkani lifestyle, models of sea forts, heros' sculptures, and Sawantwadi wooden handicrafts. Tilak Ali museum is the old house of Lokmanya Tilak. Marine museum is another popular attraction amongst tourists. Thibaw Point is the palace built as the exile of the Burma king, offers an amazing view of the sunset. Jaigad Lighthouse is a must-visit for tourists, which was completely built by cast iron by the British in 1932. Malgund is a small village famous for the Marathi poet Keshavsut.
Due to such diverse tourist attractions available in the district within some kilometres, Ratnagiri is undoubtedly at the top of every tourists' bucket list.