'Must-Visit' Places around Pune(within 100 km)
The beautiful city of Pune! Want to look beyond the stunning skyline of the city? Don't worry, The Oxford of East is gifted with the most amazing gateways and tourist destinations that will make your weekends special. There are a lot of places to visit near Pune under 100 km including spots with forts, alluring hill ranges, natural waterfalls, and various picnic spots which are perfect for your weekend getaways and family get together. While we prepare to welcome the rainfalls, we too are drawing up a list of places for you to visit with your kin.
Sinhagad Fort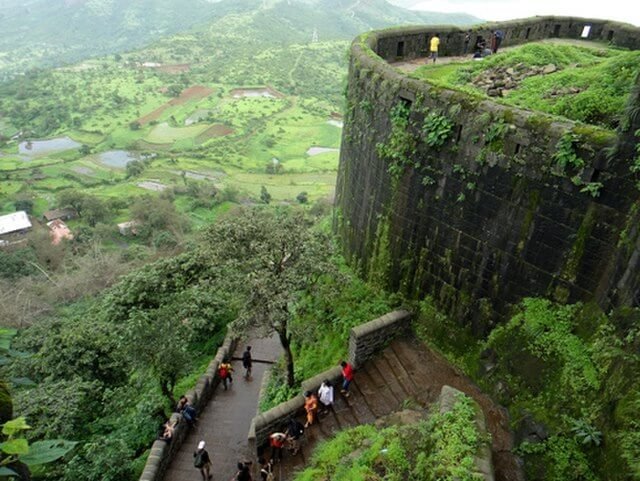 Sinhagad Fort is situated atop a cliff on the Bhuleshwar range of the Sahyadris, about 36 kilometers southwest of Pune Sinhagad road. Sinhagad Fort, which means "Fort of the Lion," has a long and illustrious history. It was originally captured by the Mughals before falling into the hands of the Marathas. Tanaji Malusare, a courageous Maratha warrior who fought alongside Chatrapati Shivaji Maharaj and helped him win the fort, eventually giving his life in the conflict, is honored here. After the defeat of Malusare, Chatrapati Shivaji Maharaj famously said, "Gad Ala Pan Sinha Gela," and the fort was renamed Sinhagad. It has recently become a popular tourist destination, especially among trekkers and adventure seekers.
Lonavala-Khandala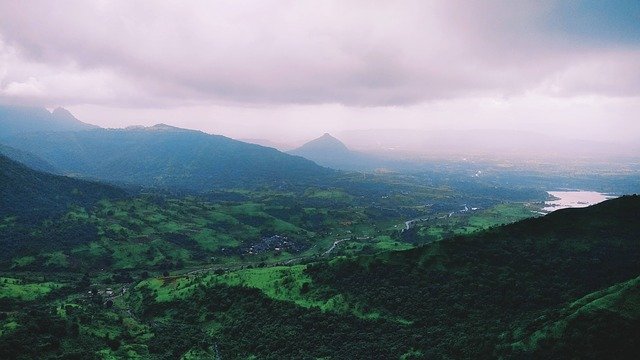 Lonavala, a hill station near Pune and Mumbai which is extremely popular with hikers and trekkers, is undoubtedly one of the most popular places to visit within 64 kilometers of Pune mainland via Mumbai-Pune Highway. It is well-known for its medieval caves, spectacular forts, and splendid lakes. Sir Elphinstone discovered Lonavala in 1871, and it was previously known as Lonali, which means "surrounded by caves." The Yadava dynasty originally dominated the sparsely populated hill outpost, which is surrounded by deep forest. The Mughals and Peshwas are responsible for the majestic forts' existence. The territory near Khandala was dominated by Chatrapati Shivaji Maharaj, the founder of the first Maratha Empire. It was afterward ruled by the Peshwas. When the British vanquished the Peshwas, they took control of the city.
With its scenic valleys, grassy hills, serene lakes, and misty waterfalls, Khandala, perched on the foothills of the Sahyadri, offers an excellent weekend full of tranquility and places to discover.
Matheran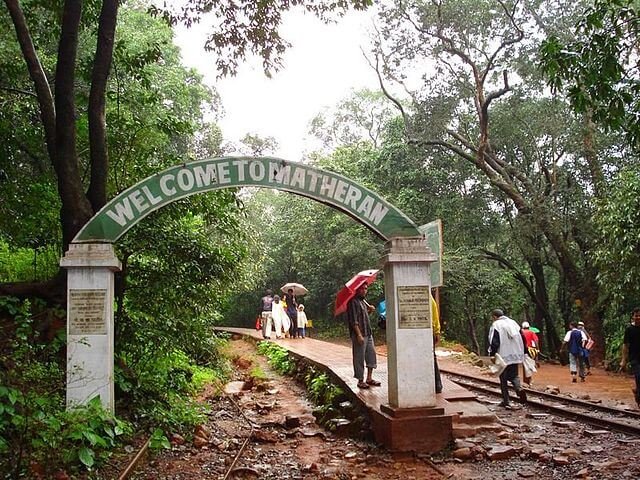 Known as the "forest on the forehead", Matheran is merely 81 km away from Northwest of Pune. Your wonderful journey begins from Mote Mangal Karyalay Rd connecting to the main Mumbai-Pune Highway. It's believed that Hugh Poyntz Malet, Thane district collector, discovered Matheran as a wonderful place in 1850. He was camping around the village Chowk when he paused on a hilltop for a drink of water from a spring that carries his name.
Matheran welcomes by stretching its arms of green mountains, scenic waterfalls, and tourist spots around the town for you to enjoy sunsets and sunrises. A place for you to click memories without the honking and flashing of cars. The most eco-friendly place in Maharashtra, Matheran has been free of pollution and vehicles for decades. A mecca for trekkers, your weekend will definitely have a series of fun trekking activities and tranquility from the panoramic scenery.
Pawna Dam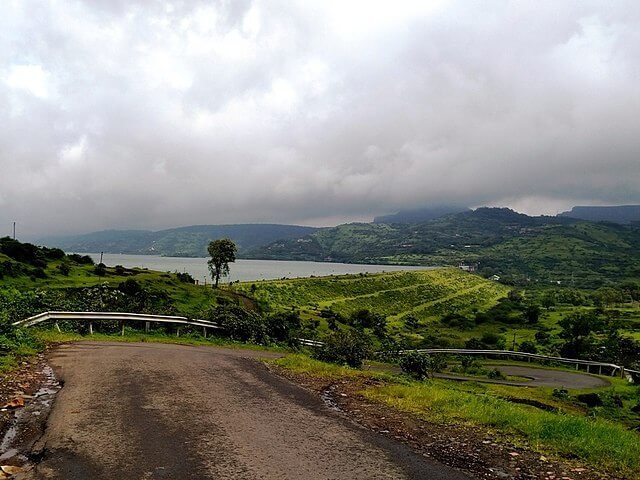 A paradise situated 40 km away from Mainland Pune city via Aundh – Ravet BRTS Road., Pimpri Chinchwad, Kamshet, and Pawannagar.
 An artificial lake built in 1974, Pawna Dam was built primarily to generate hydroelectric power and supplying water and since then, Pawna Dam has been a weekend getaway paradise.  The presence of various tourist attractions including Lohagad Fort, Tikona Fort, Tung Fort, and Visapur Fort adds to the beauty of the Pawna Lake setting. Its soothing ambiance makes it a lovely weekend getaway spot near Lonavala and Khandala.
Panshet
Established in the 1950s, Panshet and Panshet Dam is a charming tourist spot 40 km away from the southwestern region of Pune via Sinhgad Road. Earlier known as Tanajisagar Dam, Panshet is a perfect getaway to relax and soak in lush greenery and clear waterfalls. Panshet makes the list because of the various water sport activities that you can enjoy all year round. From banana boat riding to kayaking, this spot has everything. Surrounded by the alluring verdant hills, Panshet also offers you many hiking and trekking activities! A picnic spot suitable for all ages, Panshet is also a very picturesque place to enjoy camping with your family.
Mulshi dam
A green utopia situated 35 Km away from the Mainland of Pune via Paud Rd and Mulshi Rd/Mulshi-Paud Rd, Mulshi Dam is a hotspot to visit during Monsoons. The Paud Road route is the shortest. To get to Nandivali Road, use Paud Road, Mulshi Road, and Dattawadi Road/Lonavala Road west of Shivaji Road.
This marvelous destination has everything for you to enjoy in your monsoons. Blessed with magnificent mountains, Mulshi Dam is a splendid place to trek and camp overnight. You will always be surrounded by refreshing weather and a panoramic natural view.
Khadakwasla
The peak season of monsoon beautifies Khadakwasla to give you a memorable getaway. Just 20 Kms away from Pune mainland via Narveer Tanaji Malusare Rd/Sinhgad Road. Your monsoons are empty without hanging out by Khadakwasla. The dam was built on the Mutha River, which flows from the junction of the rivers Ambi and Mose, on which the Panshet and Varasgaon Dams are built, and the outflow from Temgarh Lake into Khadakwasla Lake via Temgarh Dam, which is located about 15 kilometres  north of Varasgaon Dam. The Khadakwasla backwaters are almost 22 kilometres  long, with widths ranging from 250 to 1,000 metres .With various destinations just a ride away, Khadakwasla is a picturesque spot to enjoy local eateries and watch the sunset.
With so many places to visit near Pune within 100 kms, weekends in this city will never be monotonous. There are diversified places which not only hold historic value dating back to centuries, but also have a tenacious religious importance as well. So matter what your quirk is, these tourist spots will cater to all.