A wise man once said that happiness is counted by the experiences you have and not by the things you possess. Andaman and Nicobar Islands offer water sports experiences to cherish for a lifetime.
Scuba Diving
Scuba diving is one of the most popular water sports in Andaman. Untouched and alive coral reefs, vibrant fishes make the experience like none. Havelock Island, North Bay Island, Neil Island, and Port Blair are the best places to experience Scuba Diving at Andaman and Nicobar Islands, prices starting from Rs. 3000 approximately
Sea Kart
Sea Kart is the newest addition to the water sports of the Andaman Islands, introduced in 2020 itself. Only water sports vehicle which allows self-drive and takes you farther into the deep sea unlike jet ski and speed boats, sea is getting much love from tourists. Being new to the collection, sea Karts are available at the cost of around Rs. 4000 – 5000.
Sea Walk
This one is an altogether different type of experiencing marine life as you can literally walk through fishes, corals, and vibrant aquatic animals. Honeymoon couples are generally gifted with this in their package itself, otherwise one can book them for approximately Rs. 3500
Snorkeling
Much more affordable than Scuba Diving, Snorkeling gives you the equipment experience if you're afraid of depth. You can watch the sea surface through the instrument on your face with magnifying glasses, while do not need to go deep, just float and relax on the water. The average cost is Rs. 500 for this.
Glass Bottom Boat
Watch the aquatic life from close without getting wet. Having a self-explanatory name, this boat allows tourists to see fishes through crystal clear and transparent bottom. Open to all age groups, this ride is enjoyable with family only from Rs. 1500 to 3000.
Semi Submarine
Similar to Glass Bottom Boat, this ride takes you much deeper into the sea to experience exotic marine life. However, unlike Glass Bottom Boat, you can watch fishes from all sides as viewing dorm is one floor down and surrounded by water completely. The price range starts from Rs. 1500 onwards.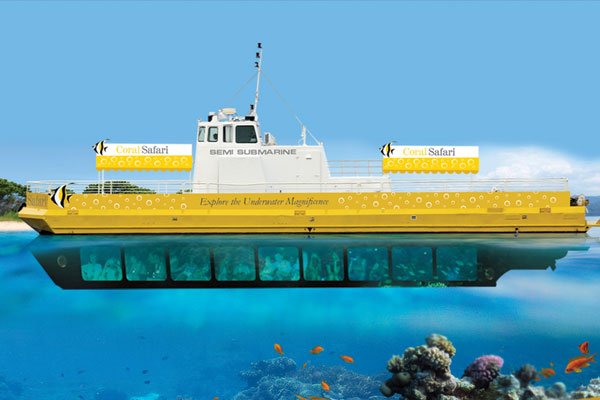 Kayaking
With dense forests and mangroves, kayaking is a "not to miss" experience in Andaman. Along with day kayak trips, night kayaking, bioluminescence night Kayaking is also available when pre-booked to get the unforgettable experience only from Rs. 3000.
TSG Bella Bay
It is a luxury cruise, introduced only in 2018, that lets you experience a perfect holiday luxurious gateway. It offers exotic food, music, and entertainment deep in the sea only to assure your happiness starting from Rs. 3000.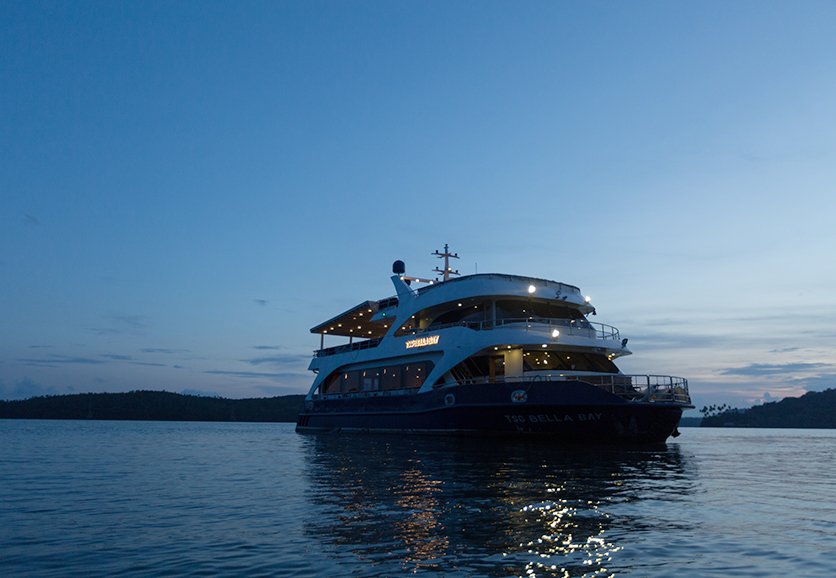 Parasailing
Available at many beach destinations in India, Parasailing at Andaman offers the scenic view of Andaman and Nicobar Islands from above the sea which makes it memorable than others. Experience flying into the winds and then take a sma`ll dip in the sea to get refreshed at Rs. 4000 onwards.
Jet Ski
Affordable than most of the water sports offers at Andaman and Nicobar Islands, jet skiing is the cheapest one in the category of casual water sports, which is available on all tourists' places only at Rs. 500
Banana Ride
One of the very rare adventurous water sports that can be experienced with family and friends, this one attracts all being most affordable around Rs. 400-700.